Resources
BOOKS: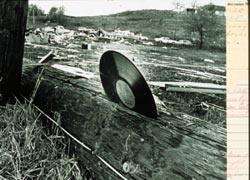 A wide-ranging Bibliography is available on this site, including texts by 'The Centre for Conspiracy Culture' affiliates.
ESSAYS:
A number of essays on conspiracy culture are linked from this site, alongside an essay, written by Alasdair Spark in the late 1990s, on Conspiracy Thinking and Conspiracy Studying.
PERIODICALS:
The Centre has copies of the following periodicals:
VISUAL MEDIA:
The Centre has a collection of videos relevant to conspiracy culture, and further items are sourced when possible.
A number of key feature films are listed onsite and more when I can get round to it!